The Roses Gallery
Everyone is talking about it...come and see what all the fuss is about. The old Hotel is getting a make over with a uniquely different gift gallery now established centre stage in the bar! The Exchange Hotel Complex is quickly becoming a favourite destination for country shoppers offering:
Great Prices Great Service Great Products Great Atmosphere
it's all about enjoying how you spend your time
shopping in a relaxed stylish traditional manner with good old fashioned values and a touch of nostalgia
Wander through the fashionable old rooms of the historic Hotel to see our impressive range of Homewares, Giftlines,Christmas, Prints and Signs or stay awhile to savour our wickedly indulgent Tea & Coffee Service.
It is the place to be seen and to see!
A sampling of whats in store can be seen below... be sure to visit as there is a whole lot more to explore!

Jan Parlett's Country Experience is located in The Exchange Hotel Complex, Main Street, Grenfell NSW 2810
Thurs- Sunday 10am- 5pm

Groups, Coaches Welcome Open by appointment Ph: 02 63431984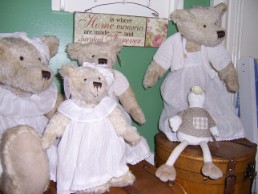 We have lots of bears you will want to cuddle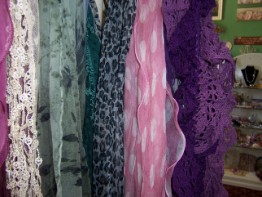 Absolutely gorgeous silk, lace & knitted scarves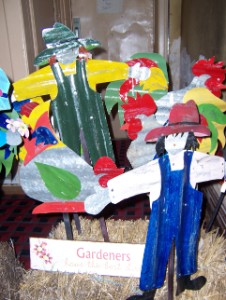 Chooks, scarecrows & 'Farmers Friends'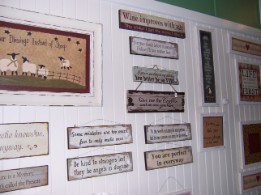 Signs, Saying and Sensational Prints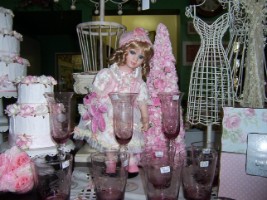 Elegant glassware and dainty porcelain dolls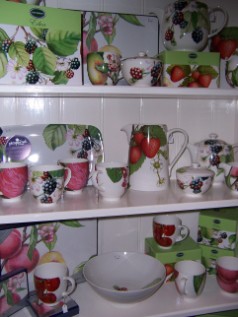 Bold bright modern English China

If you love our store then you must visit
Rick Rutherford's Country
it's a premiere

Blue Mountains attraction!
From the 2nd July the Lawson Gallery will be celebrating Yulefest...not to be missed!

2011 Yulefest launch.
For all those who would like to attend one of the five events on the Saturday (people from interstate are already planning their winter holidays around the launch) please register by making contact via the website,phone the gallery on (02) 4759 3434 or email rickrutherford@iprimus.com.au
.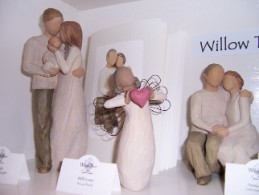 Willow Tree figurines and sentiment cards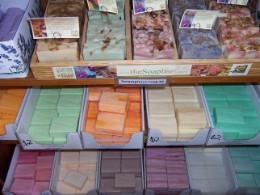 Fabulously fragrant delights,soaps& sachets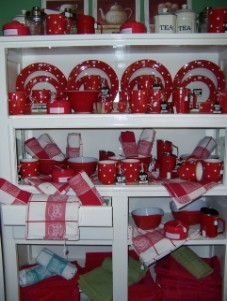 Spode china & big bold thirsty tea towels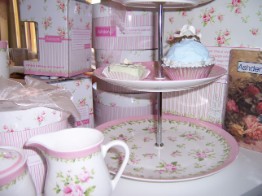 A large range of Ashdene China

Uniquely individual handmade evening bags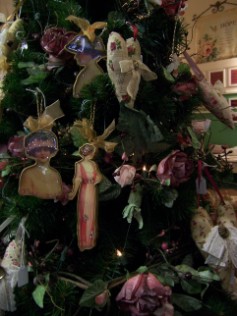 Nostalgic Christmas decor and decorations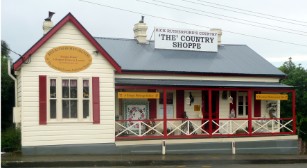 Lawson Heritage Gallery

'Badger House', 3 Badgery Crescent, Lawson take the Great Western Highway to Sydney and turn at the left at the traffic lights over the bridge after Lawson Station

Open: 10am to 5.30pm daily Ph: 47593434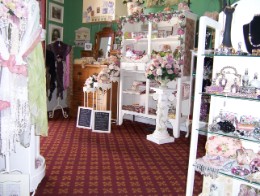 Amazing jewellery, trinkets & treasures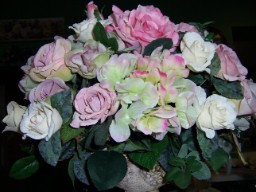 Exqusite flowers,swags & posies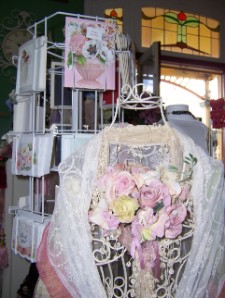 Beautiful embossed cards & stationary sets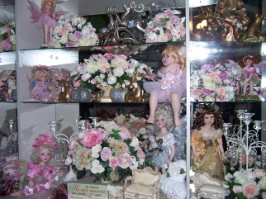 Flowers, Fairies and Fantasy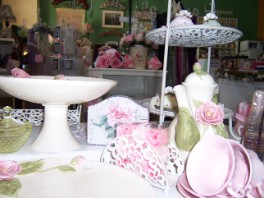 Decorative china, napkins, linen and tableware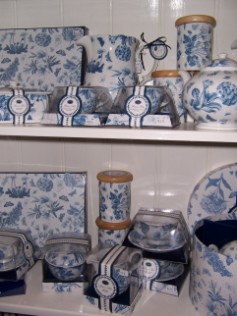 Beautiful blue and white china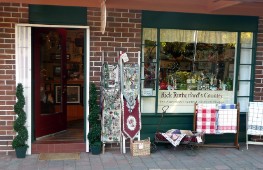 Leura Store
Shop 9, The Strand Arcade,178 The Mall
Leura NSW 2780
Open: 10am to 5pm daily Ph: 47843799
See also Australia's first online country magazine and huge webshop at www.rickrutherford.com