Our next event is
Christmas
Beginning
October long weekend
Sat 2nd & Sun 3rd Oct 2021
10am - 4pm.
Please follow our
Facebook page
Jan Parlett's Country Experience
and our website
For details on our opening dates and business changes
Phone:02 63431984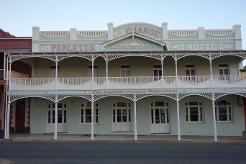 CLOSED

Devonshire Teas, Homely Guest House Accommodation and tea service NOT AVAILABLE due to renovation work
Explore our site...discover what it's all about
Are you looking for a unique country destination experience?
For the best in the west... this is it!
Jan Parlett's Country Experience