Experience Cafe



Serving a taste of yesteryear in a seductive setting of delightful indulgences
Enjoy , share, relax, savour the moment!
We are now serving our homestyle devonshire teas on 'Nannie's' china by the fireside.
This is the perfect social setting for you to take some much needed time out to be with a close girlfriend, family, friends or meet with your favourite group to escape the mayhem of your busy modern life to partake in what only country life can offer... a gentler, slower, nostagic, peaceful,

gracious way of spending time.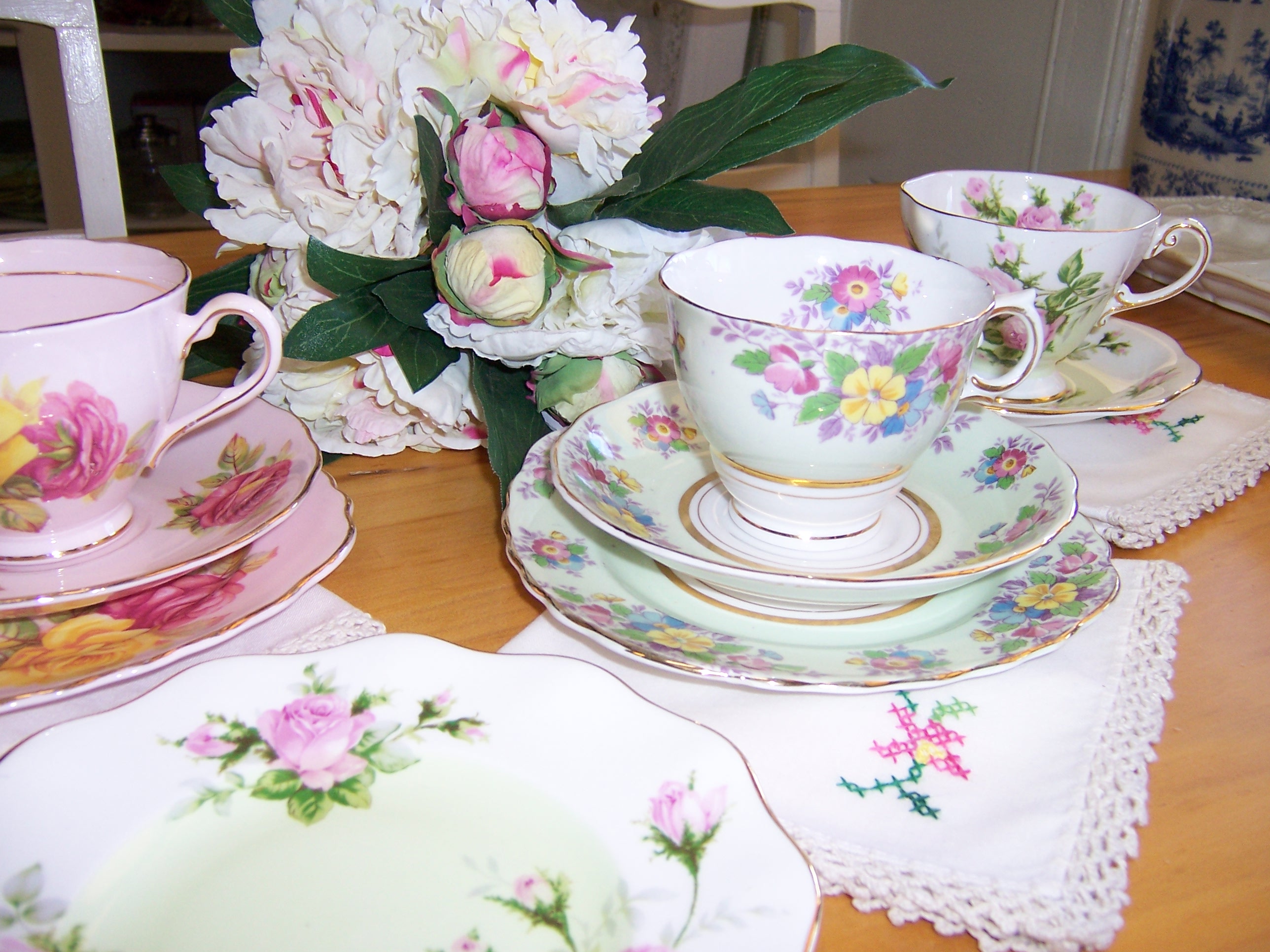 Our Current Menu Offers


Teas
For centuries mankind has practiced the art of partaking in tea as a time out for leisure, pleasure, revitalizing and lifting one's spirits. We hope you enjoy your favourite brew...
Drift away with Earl Grey

A light aromatic blend of fine black tea, scented with

bergamot flavour

3.00

Time to refresh with

English Breakfast A rich and satisfying robust tea

3.00

Charming Chai A lightly spiced Black Tea infused with ginger and cinnamon.

3.00

Traditional Afternoon Tea

A smooth and full

flavoured blend of the

finest of teas.

A brief description of the dish.

3.00

DarjeelingA light golden black tea wit h a delicate and unique character that is likened to the Muscatel grape

3.00
Drift away with
Earl Grey
, take time to refresh with
English Breakfast
, warm up with a charming
cup of Chai
or sip satisfyingly on
Traditional Afternoon Tea.
We have a blend to suit most palates from rich aromatic
black teas
to lighter, delicately flavoured
green teas
or refreshing
fruit flavours
with
herbal infusions
.
See our tea display in store for choices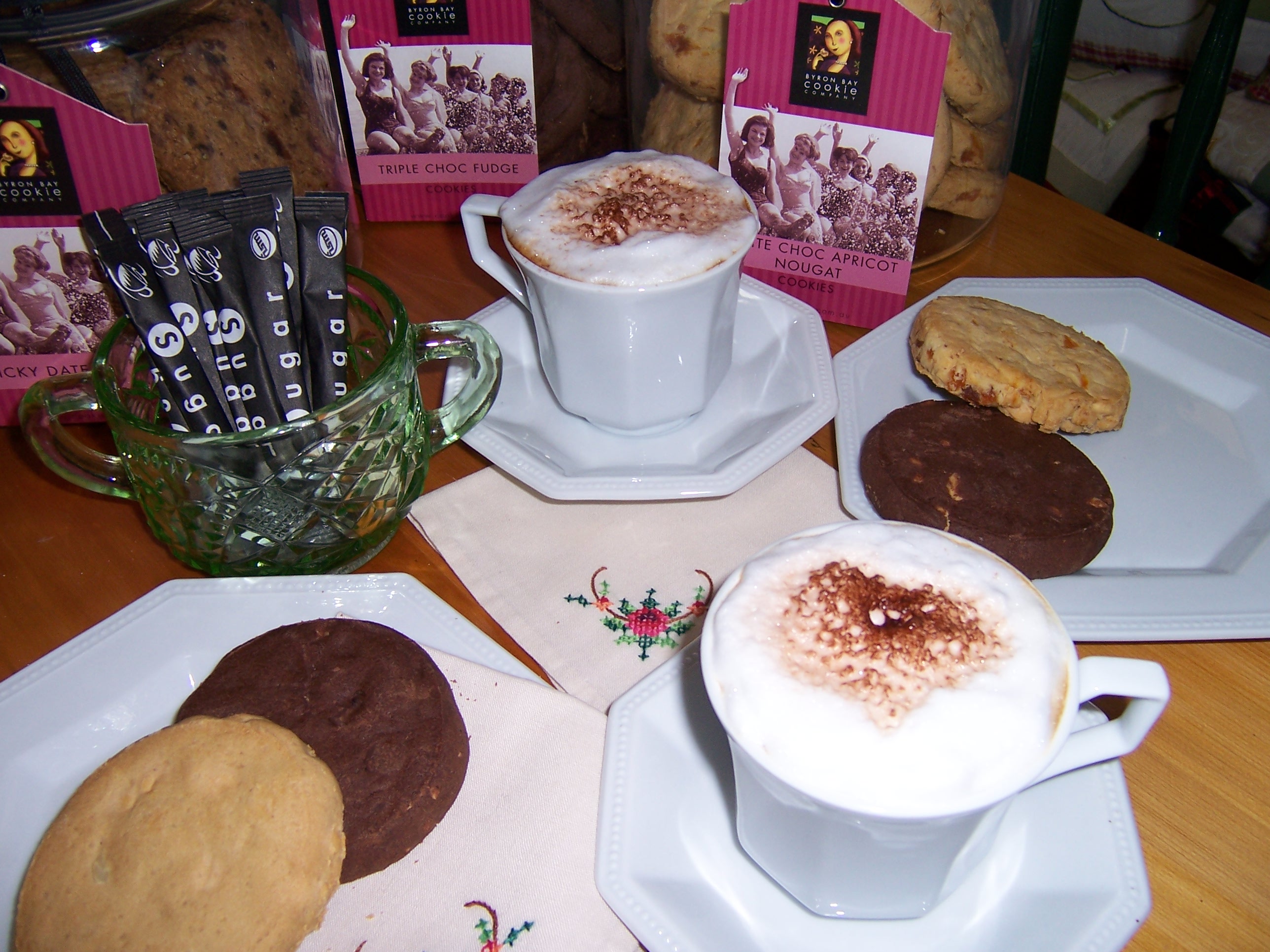 Coffees

Coffee is celebrated worldwide for it's rich, smooth strong unique flavour, "pick me up" impact and "

doing coffee

" culturally, socially and recklessly

is a "must"!

Byron Bay Biscuits
These special cookies are decidedly dacadent and perfect for a
delightfully pure indulgent moment.
Our range includes Triple Chocolate Fudge, White Chocolate Chunk & Macadamia, Sticky Date & Ginger, Apricot Nougat & White Chocolate, White Chocolate Lemon Cheesecake Bites and Dark Chocolate Chunk & Macadamia Bites
We are in the process of renovating our beautiful old Hotel and trying to create a special feeling within the rooms of the historic building. Our future plans include a revamp of the old dining room to accommodate gatherings for our devonshire teas by the fireside, Christmas festivities, a special retail display area and eventually a coffee counter and a complete kitchen overhaul. In the meantime we would like to say thank you to everyone who has ventured in to 'take tea' whilst we are renovating and changing the role of the Exchange Hotel building. We appreciate your kind support and patronage and hope sharing our journey also creates happy memories for you.

Memorable Moments
along the way...

Four Generations enjoying tea & cookies Good Company & Devonshire Tea
Great Grandmother - Anita Lamont,Grandmother - Chris Marshall, The Cherry Blossom Garden Club from Young are seen here amidst
Mum - Rochelle Favaloro and Grandchildren - Hayley & Lachlan renovation work happily sharing stories of their days travel to Parkes.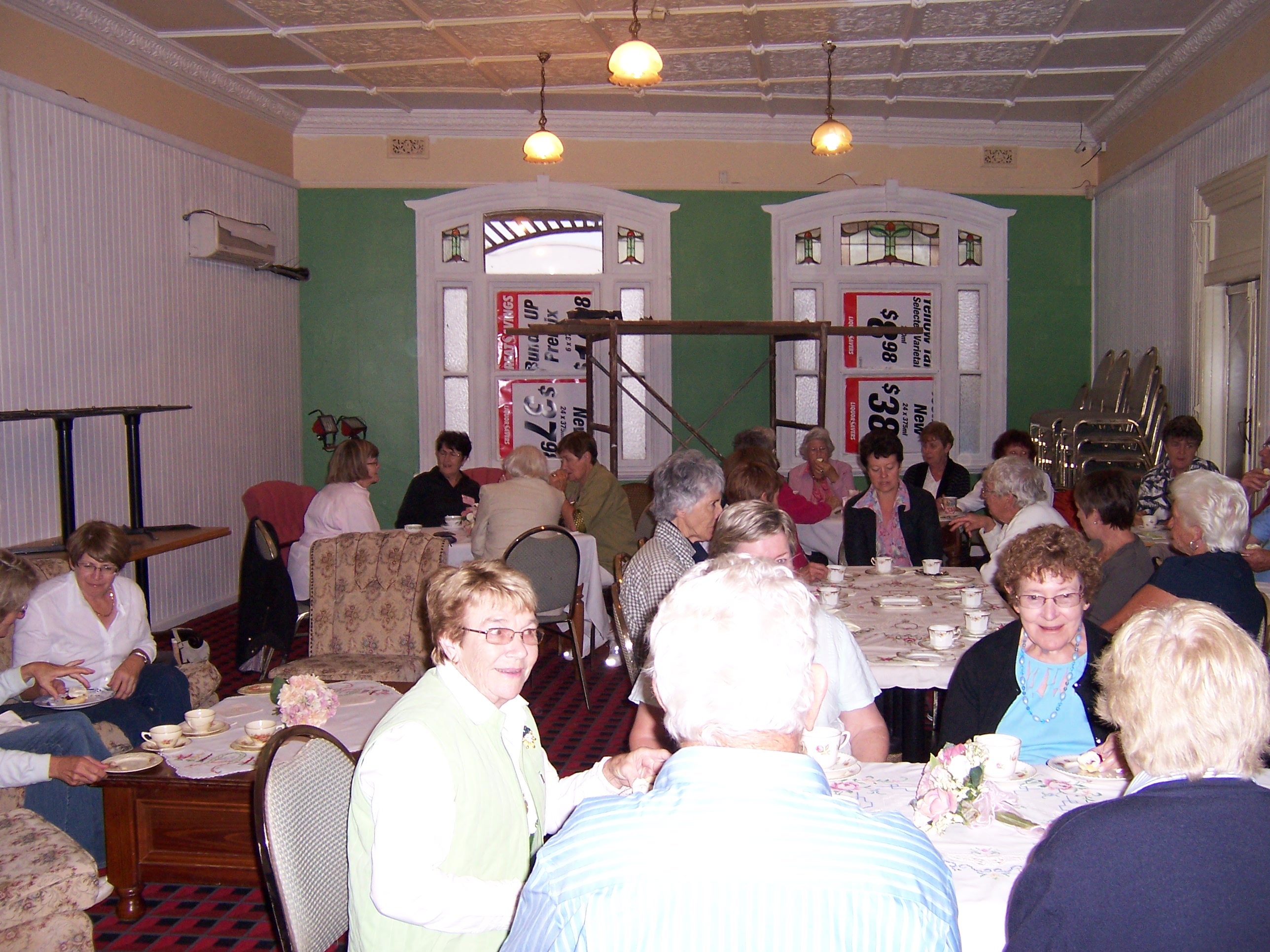 The 'Quandialla Connection'
'Brenda and Pauline - Our Advertising Team' - (thanks girls)
Every school holidays these fun loving girls get together for a day out These lovely ladies who come from Woolongong visit regularly. We always
in Grenfell and call in for a strong brew and some serious laughter. know they are in town as they tell everyone they meet to come and see us.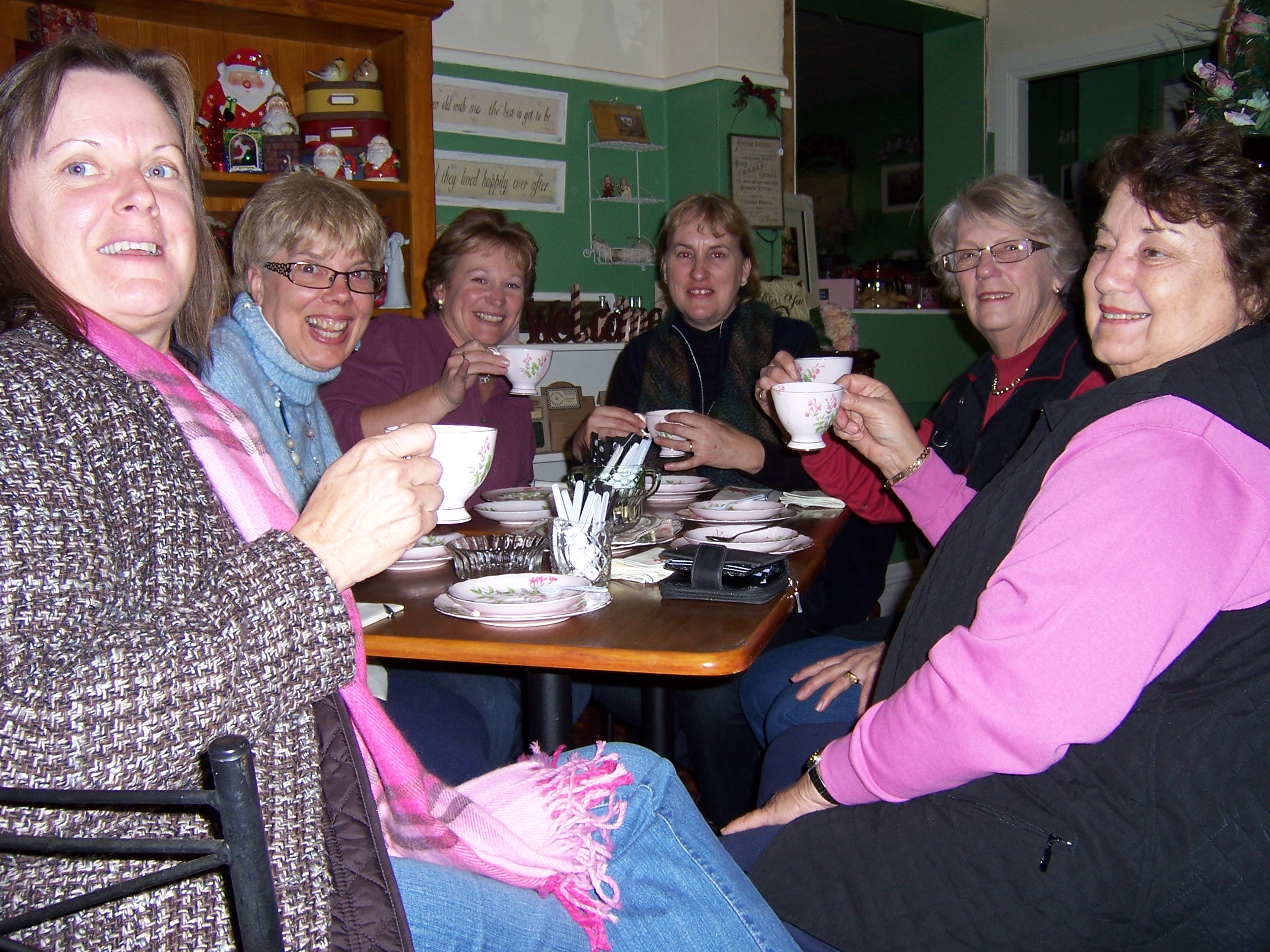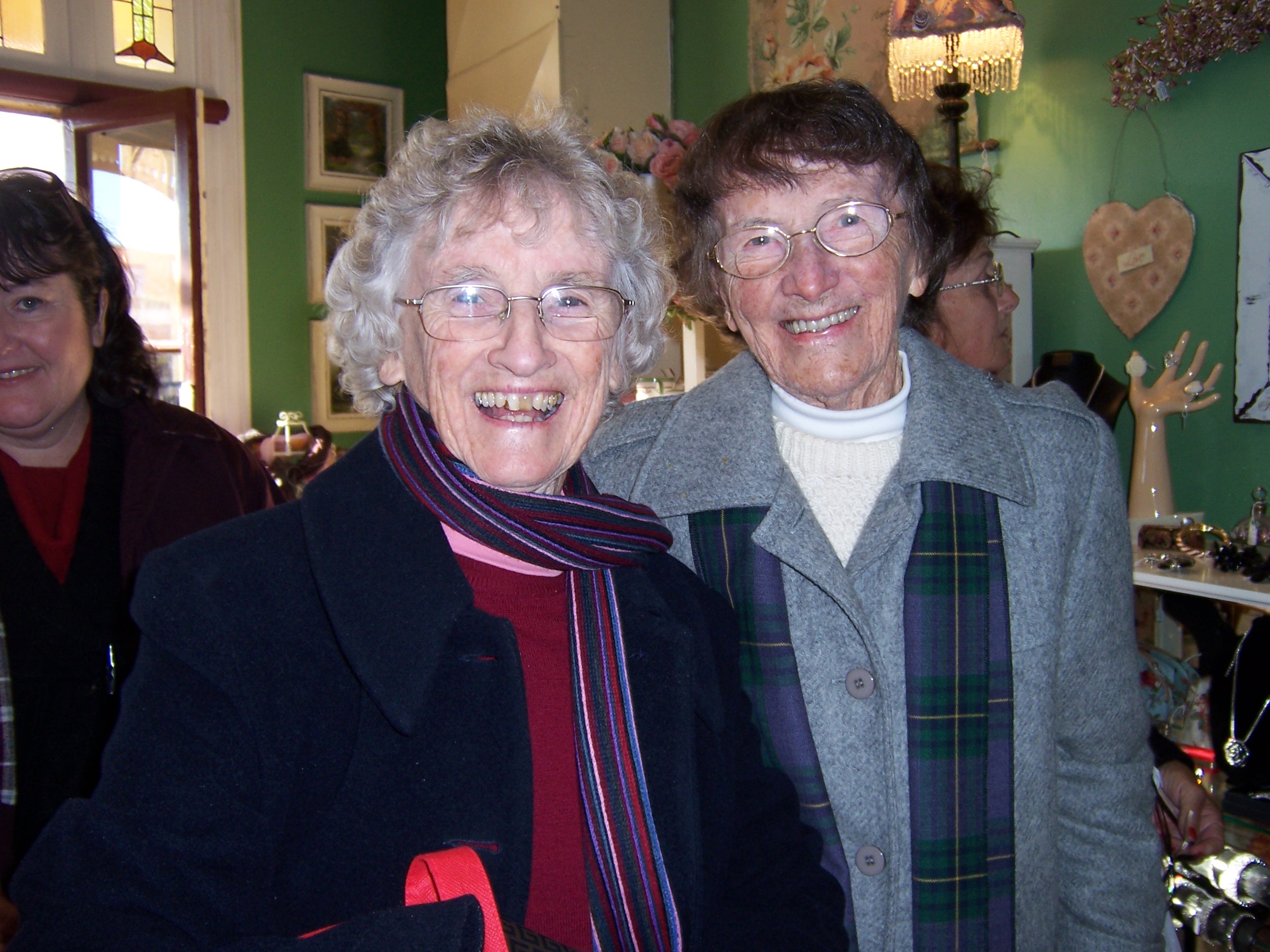 Cherry Blossom Garden Club 11th September Grenfell Garden Day
Corvette Club from Canberra
Club members and garden owners gathered together at the end of the The warmth of the fireside and our catered morning tea were the ideal setting
day to catch up, enjoy a Devonshire Tea and swap garden ideas for members to mingle and discuss the plans for their days drive to Forbes.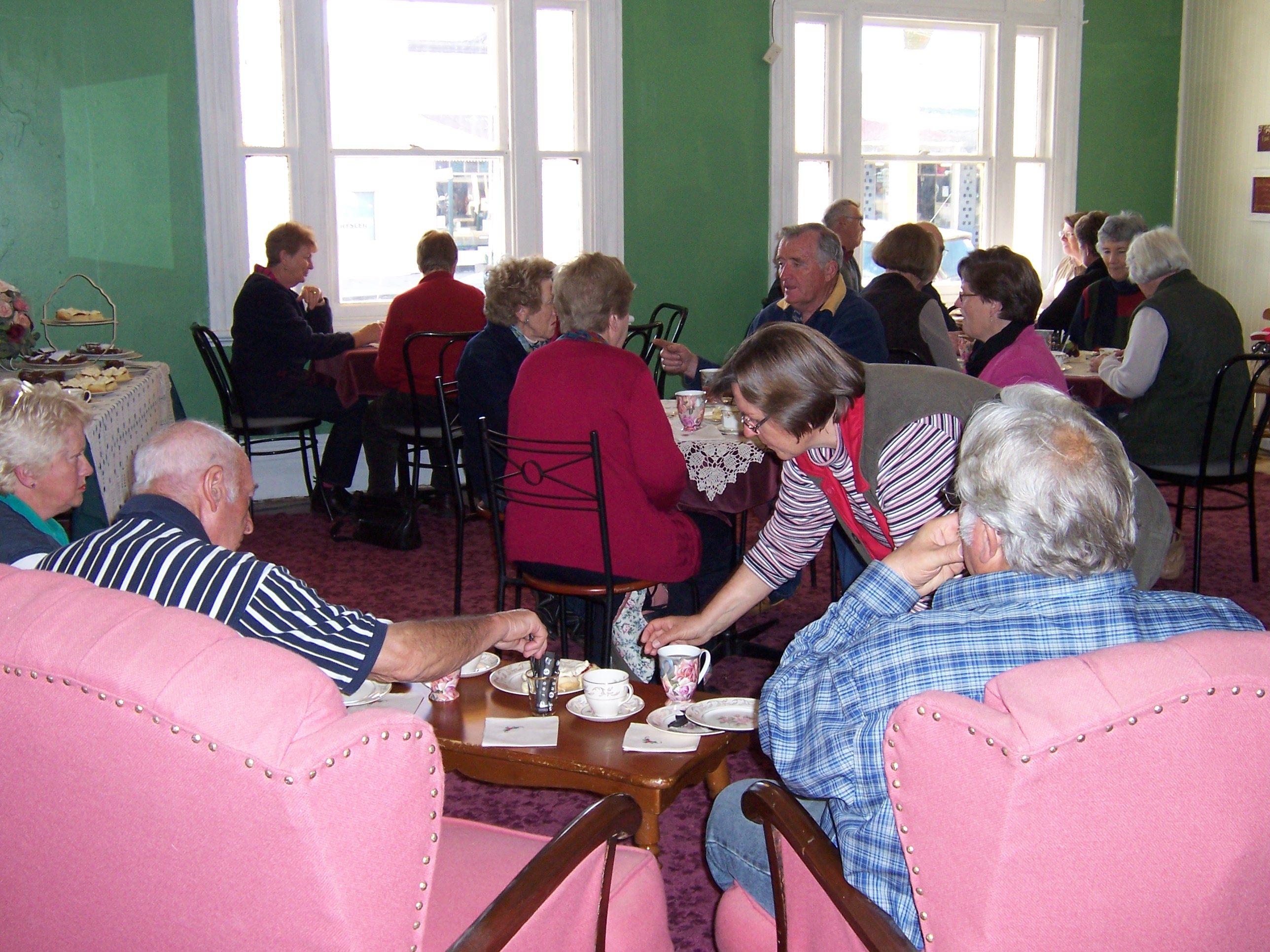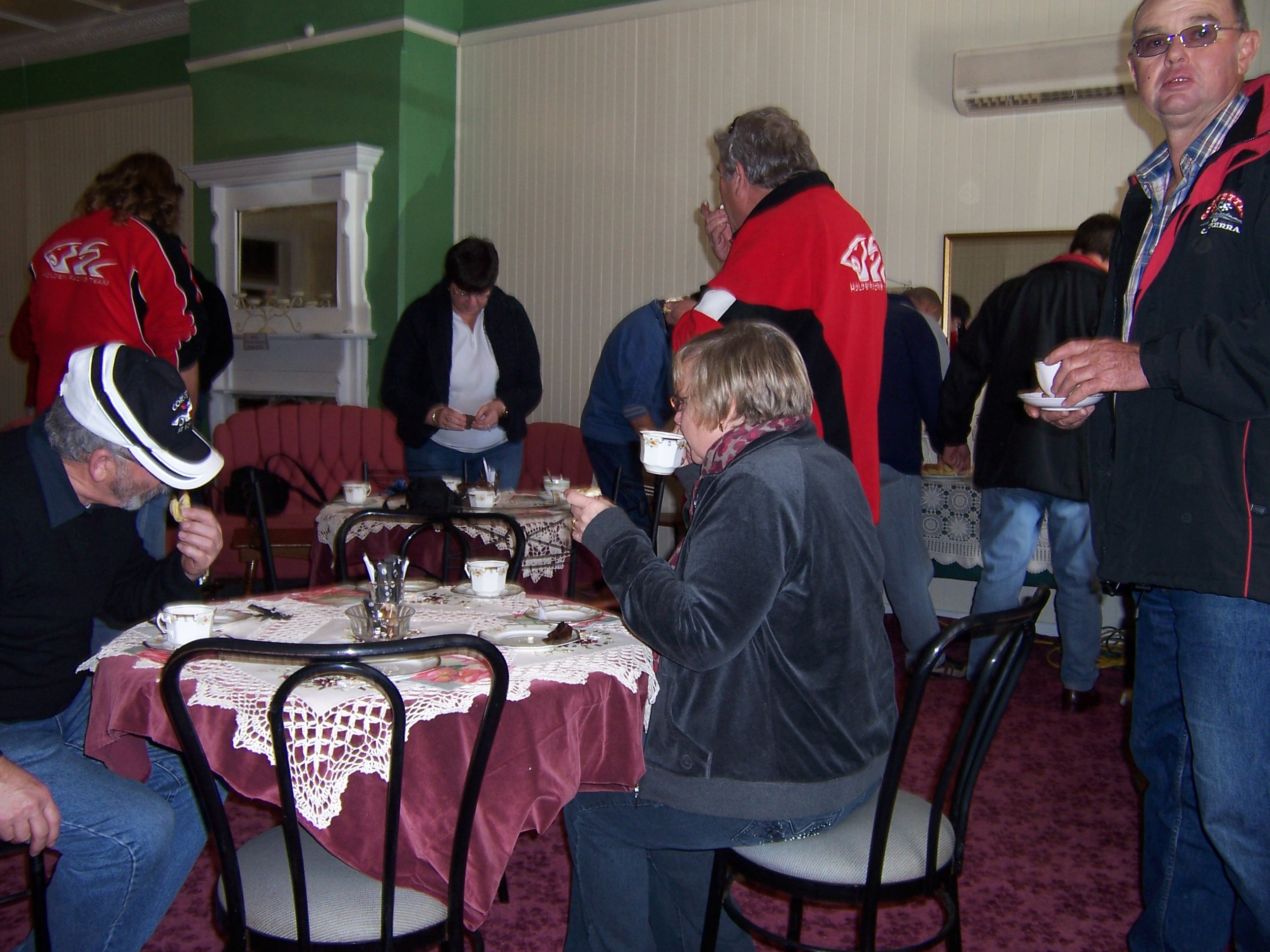 There will be many changes at the Exchange Hotel in the coming months. As these changes happen we will share them with you along with more photographs of our valued customers taken whilst sharing their memorable moments.
Watch this page, your photo may be added in the next week as we have captured quite a few memorable moments